---
Having grown up constantly surrounded by Thangkas, my passion for these paintings began when I was a child. My father's dedicated work with Buddhist art and artists has allowed me to gain invaluable access to the world of Thangka in Nepal.
Thangka Mandala is an effort by myself to try to present the art of Thangka as I have come to understand and see it. The traditions, messages and compassion that these stunning Thangkas emit.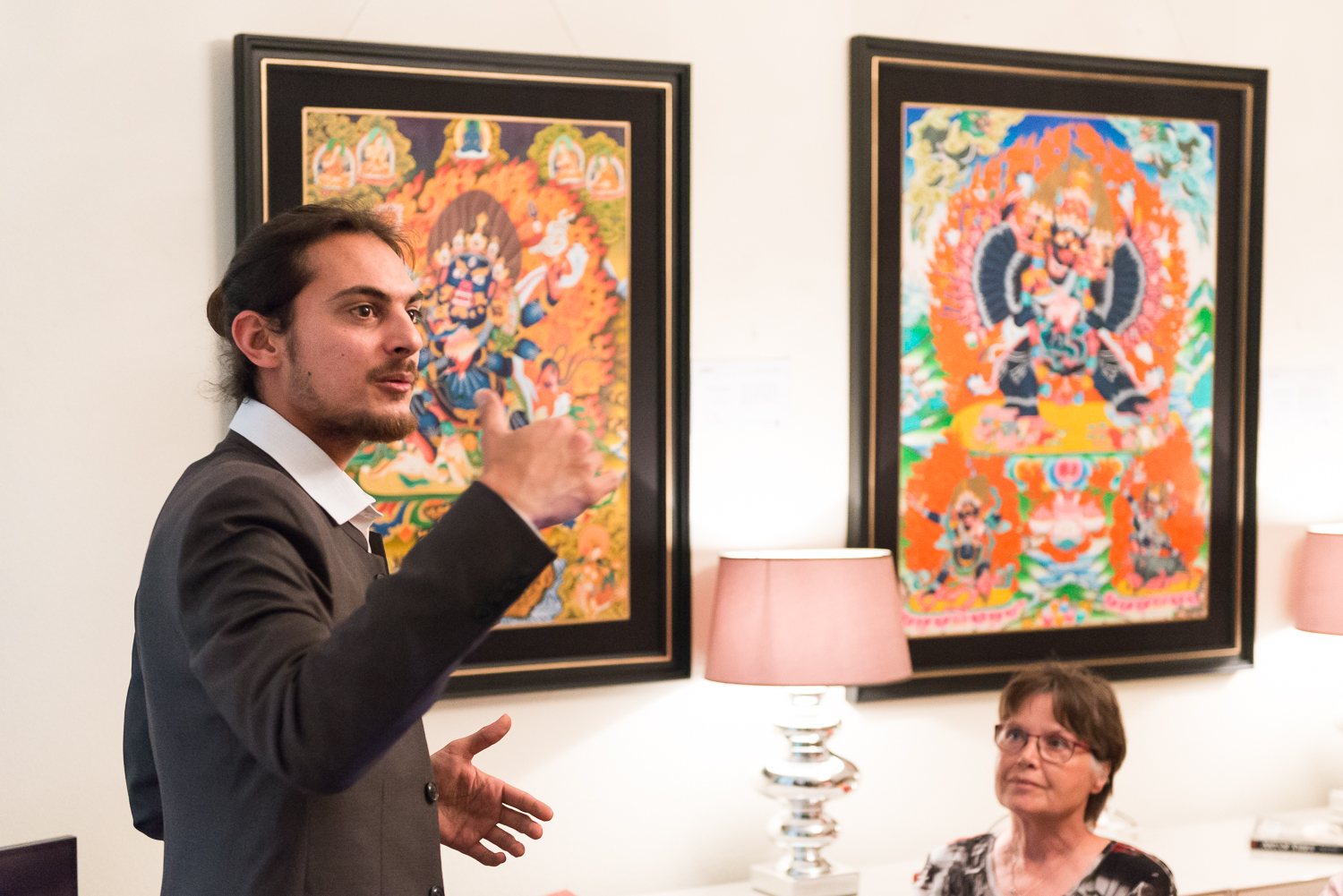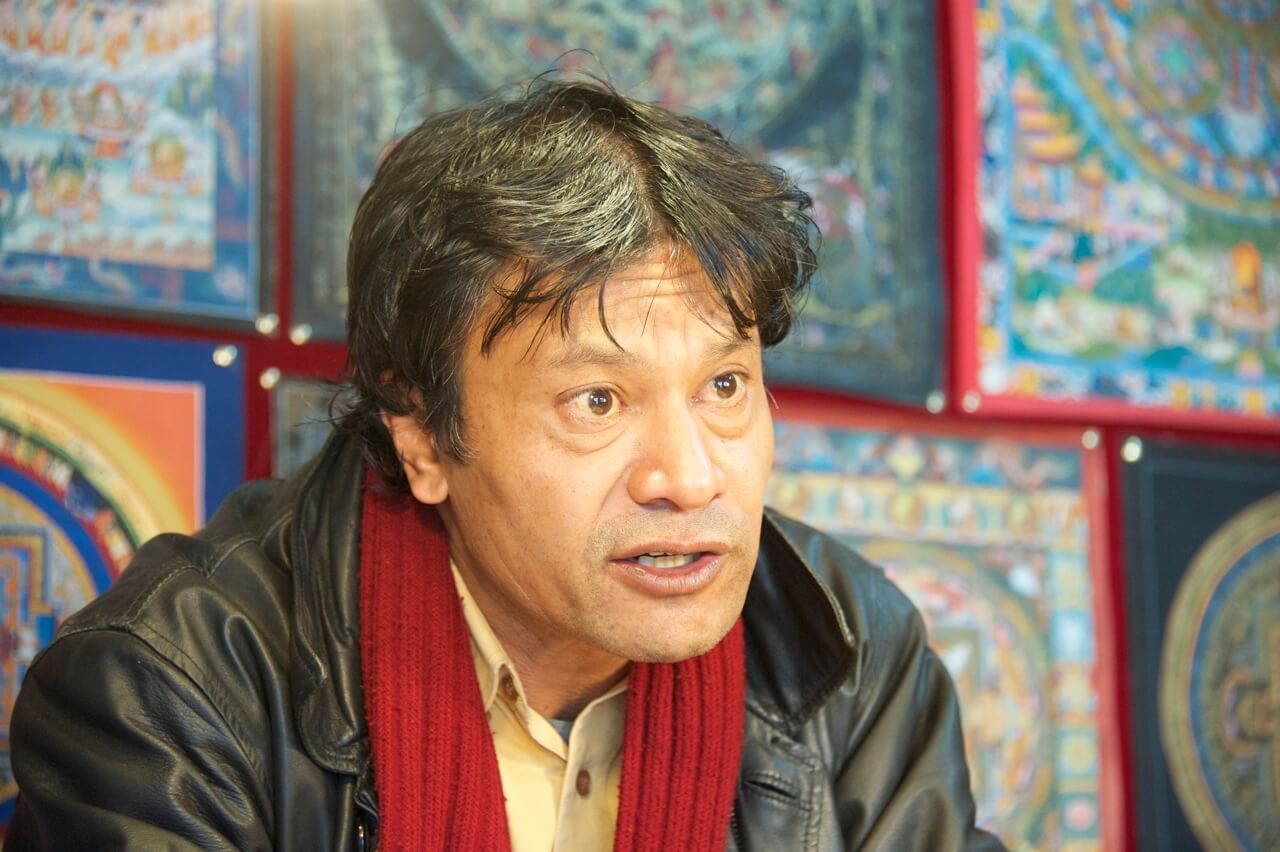 ---
Kumari Thangkas was established by my father Mr. Ratna Kazi Shakya in 1979, and has since become one of the most respected collectors of Thangka art in Nepal. Notorious for helping debutant artists sell their work and nurturing talent.
His unique approach of passing all his knowledge to help artist understand the messages behind thangkas and respect the deep traditions passed from father to son.
---
This collection is considered to be a unique record of the evolution of Thangka art in Nepal over the last century. "Lonely Planet" and "le Guide du Routard" recommend visiting our gallery in Kathmandu, on account of our extensive knowledge on Thangka art and our unique ability to explain the vast symbolism it holds.
Our gallery was located in the heart of Kathmandu Durbar Square, Nepal. The building was extensively damaged during the earthquakes in April and May 2015. We are fortunate that none of the paintings were damaged as a result of these devastating events.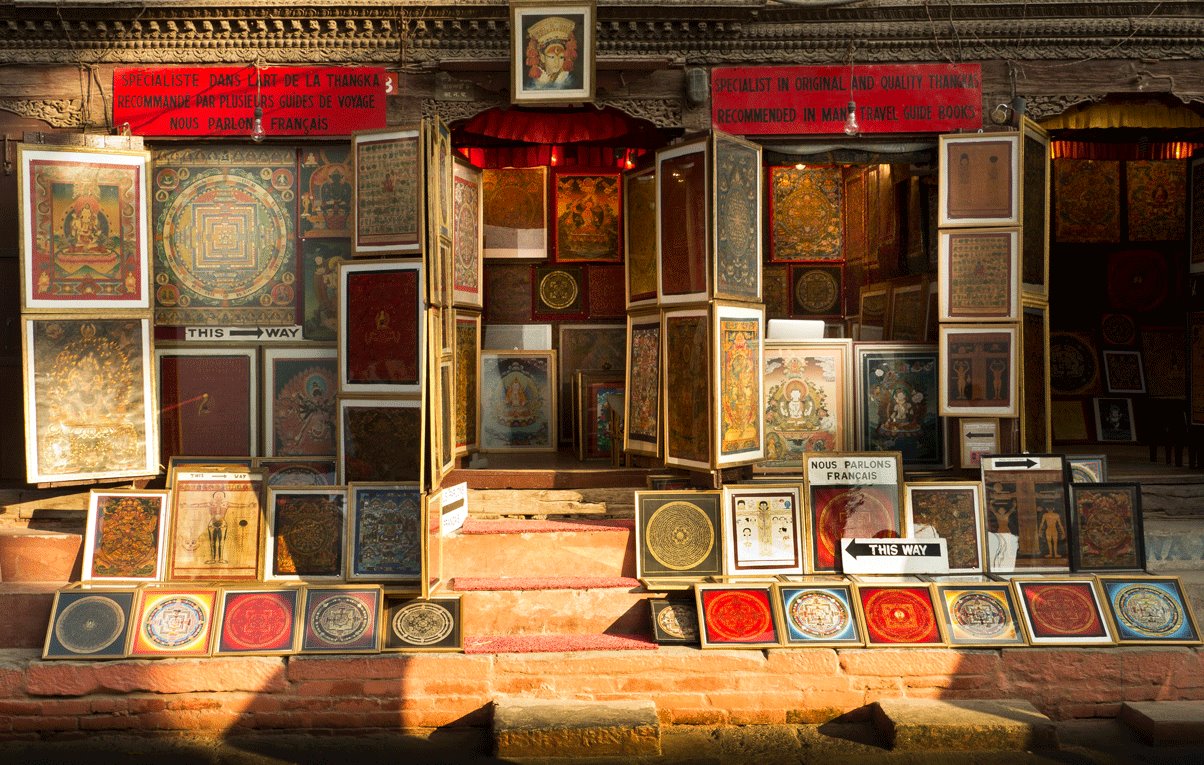 Nepal has been a hub of Asian Culture for centuries. Nepal's rich artistic tradition goes back over a millennia and has strongly influenced Buddhist Art. There is a strong belief amongst some researchers that Thangka art originated in Kathmandu under the name "Pauba" which translates to "painted scroll" in Newari, the language of the inhabitants of Kathmandu.
Over the years we have taken care to cultivate a strong and healthy relationship with many artists in the region. Helping them to further master their art by providing them with a platform on which they can rely.
Unfortunately, recent socio-political and economic events and the devastating earthquakes have crippled the country and created a decline in opportunities for up and coming artist to see a future in their art. Some have already left the country, opting to give up art and work labor jobs in the middle-east.
Through this website each of us has the opportunity to help these artists, and prolong this beautiful tradition and more importantly connect with the deep spiritual world depicted in these Thangkas.